Award-Winning Funeral Services
We Care Because you Care.
Awarded Best Funeral Director in Fife 2021/22. We're here to help guide you every step of the way through this most difficult time. Book with confidence knowing that we will treat your loved one with the utmost dignity and respect like they deserve.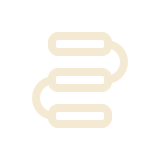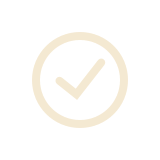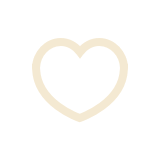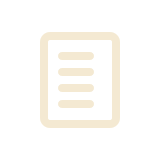 We're With You Every Step of The Way
We're on hand 24/7 to help you guide you every step of the way in this most difficult time.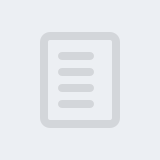 PrePlanning
We offer multiple Funeral Plans in association with one of the UK's leading providers Golden Charter for complete peace of mind.
Arrangements
We take the stress out of making the arrangements for you to give you the time you need to properly say goodbye.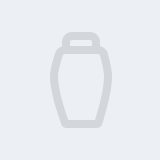 Burial & Cremation
We deal with all local Burial & Cremation services to make things as easy as possible for you.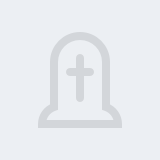 Funeral Services
We will communicate with you in the most professional way to plan the funeral service your loved one deserves.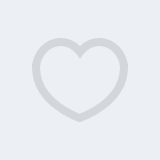 Grief Support
We understand that everyone grieves in their own way and can offer help and support for you.
Modest Funeral Package
£1,289
Cremation Funeral Package
£2,745
Burial Funeral Package
£2,800
Funeral Support Payment
Funeral Support Payment helps pay for funeral costs if you live in Scotland. You can use the payment towards funeral costs for a baby, child or adult. This includes babies who were stillborn.
It usually will not cover the full cost of the funeral but it should help pay for some costs. It can be paid either to you or the funeral director who's helping you plan the funeral.
Only one person can get Funeral Support Payment for the funeral.
Child Tax Credit
Universal Credit (UC)
Income Support
Pension Credit
Working Tax Credit (disability or severe disability element)
Housing Benefit
income-based Jobseeker's Allowance (JSA), not contribution-based JSA
income-related Employment and Support Allowance (ESA), not contribution-based ESA
About Us
Colin Sneddon Funeral Directors is based in Cowdenbeath, Fife and proudly serves the local community at times of bereavement. We are specialist funeral directors that have built up an enviable reputation for providing tailored funeral services and our compassionate approach to supporting families. We pride ourselves on our commitment to providing a professional and caring service at all times, whilst maintaining the highest dignity and respect for the recently departed.
Cremation
We regularly maintain contact with crematoriums in Dunfermline, Kirkcaldy, Warriston, Seafield and Mortonhall and will deal with this on your behalf.
Burial
We can take care of Burial services which are available across Fife & Edinburgh.
Funeral Service
We will work with you and tailor the funeral service to give your loved ones the send-off they deserve.
Memorial Services
Remember your loved ones the way they would want to be remembered with our tailored memorial services.
Church Funeral
Pick the church of your choice and we will work with you and the church to make the appropriate arrangements.
Graveside Service
Allow friends & family to say goodbye with respect where we will put together an appropriate eulogy.
Private viewing
This is a personal choice, please contact us to arrange a private viewing of your loved one prior to the funeral date.
Keepsakes
We offer a number of keepsake options including scatter tubes, ashes into glass, jewellery and urns.
Pre-Arrangements
Enjoy peace of mind knowing you're helping to save your family from the worry of paying for the funeral costs and making the funeral arrangements. By paying for your funeral director's services at today's prices, you're guaranteeing against paying for any potential future increases in the cost of these services.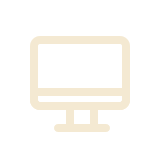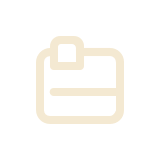 Planning Ahead Alleviates Pressure when the Time Comes
A funeral plan is an easy way to arrange the funeral you want in advance. A plan allows you to specify your wishes and pay for the funeral director's services included in your plan. As our customers often tell us, that can bring peace of mind to you and your family. A plan from Golden Charter also includes an allowance towards third party costs. These are essential, non-funeral director services such as the cremation or burial fees, plus the minister or officiant's fee to perform the service.
At Colin Sneddon Funeral Directors Ltd, we work in partnership with Golden Charter to provide you with a safe and reliable way to plan ahead. As one of the UK's largest funeral plan providers*, Golden Charter has helped 900,000 people make funeral provisions** so we're completely confident in offering their plans to you.
Everyone has different needs when it comes to funeral planning, so we make sure the plans we offer are as flexible as possible. When you get in touch, we'll be happy to discuss your funeral requirements and tailor a plan to suit you. Rest assured a plan from Golden Charter is available to all UK residents who are over 18, regardless of age or state of health.
Would you like to know more information about how a Golden Charter funeral plan could work for you? We can provide you with all of the information you need to make an informed decision for you and your family, so get in touch today!
*Based on a Golden Charter analysis and independent research of the funeral plan market size as at January 2023.
**Correct at March 2023
Colin Sneddon Funeral Directors Ltd is an appointed representative of Golden Charter Limited trading as Golden Charter Funeral Plans which is authorised and regulated by the Financial Conduct Authority (FRN:965279).
Registered in England No. 02511598 Registered Office: One Fleet Place, London EC4M 7WS.
What Our Families are Saying
"helped us as a family give our mum the perfect farewell .showed as complete care compassion and respect at a very hard time"
Dona Henderson
"highly recommended Colin Sneddon funeral directors. they are very personal from the start to the end, and beyond! really looked after us when we needed it most and could not have asked for better support through the hardest time of our life. Colin and Kelly are exceptional at what they do. highly recommend."
Andrew Couper
"On behalf of Lorraine and myself Colin and staff were fantastic from the beginning to end and beyond, he was very compassionate, showed empathy and professionalism, he gave so much care and time to my wonderful dad Patrick Digan Meldrum. We could not have asked for better service anywhere. Would recommend his service to families who have lost loved ones. Thank you so much for everything that you have done, we are truly touched by the service you have provided to our whole family."
Doreen Whisker
"After the sudden death of our son David, we contacted Colin regarding the funeral arrangements. From the moment we stepped into the office we were treated with compassion and helped through a very difficult time with Kelly. She spoke us through all the options and gave us any assistance that we needed. Nothing was any trouble for her and she kept us informed about all the arrangements. The funeral was at Beath Cemetery and the staff did a fantastic job, and also Neil the celebrate who did a lovely service. I would certainly recommend Colin, Kelly and all the staff for any funeral arrangements that have to be made."
Mary Beveridge
"Colin and Kelly went above and beyond in helping me arrange my mums funeral.
Both made the hardest job in the world so much easier.
I can not thank them enough for the support and help they gave."
Lynn Smith
"Colin goes above the call of duty to make sure everything run smoothly at my late husbands funeral. Me and my family would highly recommend Colin thank you Colin from Janet and family"
Janet Smith
"Colin was fully in charge of our loved one and made sure that everything went as to plan and run smoothly all the way. We would highly recommend Colin and the gent Neil who did the service is also highly recommended Thank you both"
Rab Hampton Snr
"From the first moment of contact we experienced nothing but respect and courtesy, no question was too much and Colin advised us through the whole process with patience and understanding.
Colin gave our brother the dignified send-off that he deserved.
The COVID pandemic meant things had to be done differently but Colin supported us through all the rules that had to be followed and everything ran smoothly despite the health crisis.
Thank you so much for everything.
Patricia"
Patricia Dent
Our Service Areas
We have premises in both Cowdenbeath and Leven in Fife, and we are proud to offer our services to all surrounding areas. Please contact us if you have any questions regarding specific needs.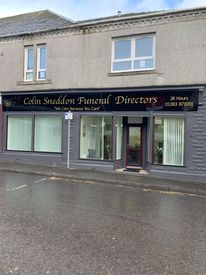 Cowdenbeath
10 Station Road, Cowdenbeath, Fife. KY4 9SG
Leven
Station Road, Leven, Fife. KY8 4QU